Nier

Transportation:
Black Car Service in the Phoenix Metro Area
Our professional drivers and latest model high end fleet ensure you arrive in style and comfort.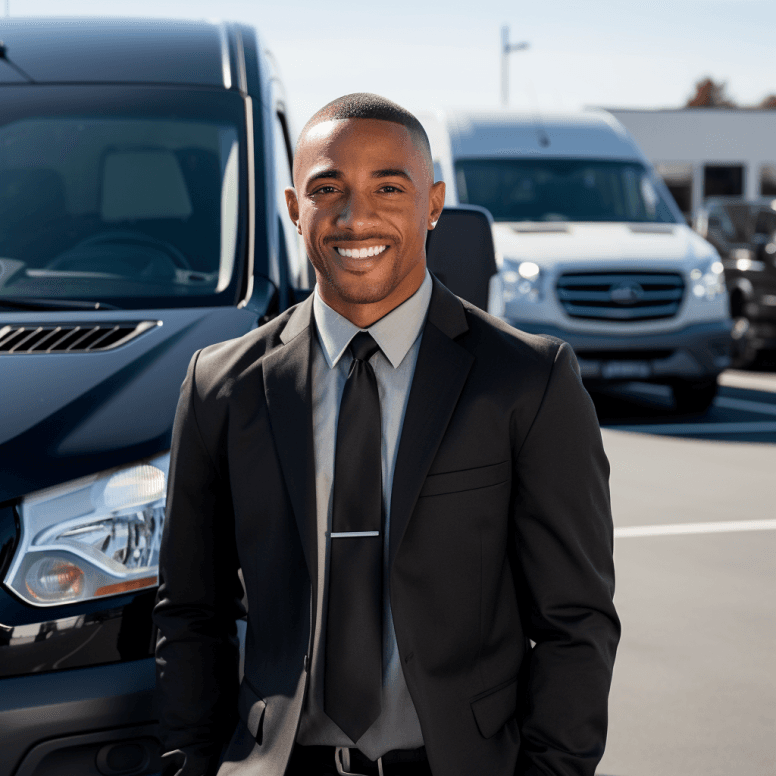 About us
At Nier Transportation, we're more than a car service; we're your trusted partner in high end transportation. With a passion for providing the best car service in the Phoenix Metro area, we've been serving the Arizona community for 20 years. Our mission is clear: to provide an unparalleled, high end, late model car service near you while ensuring your comfort, safety, and peace of mind.
Professional Drivers
Our experienced and courteous drivers are the epitome of professionalism, providing you with a seamless journey from start to finish.
Diverse Services
Whether you require airport transfers, city tours, or executive transportation, we have tailored services to suit every need.
Timeless Elegance
Our fleet of meticulously maintained black cars exudes class and style, ensuring that you arrive at your destination not just comfortably, but with an air of distinction.
Our Services
Whether it's a simple airport transfer, special event, or girls night out, our black car service delivers the epitome of luxury and class. Book your next ride with us. Hare are some of the services we provide:
Airport Transfers
Scottsdale Airport, Phoenix Sky Harbor International Airport, Phoenix-Mesa Gateway.
Special Events
Waste Management Open, PGA Tour, Super Bowl, Spring Training, and much more.
Party Bus
Have something to celebrate? Celebrate in style with our party bus services.
Reoccurring Rides
Tired of getting a different Uber driver every time? Book with us for one driver.
Long Distance Drives
Need to take a long distance trip? We will get you where you need to go, however far.
Golf Outing Tours
Scottsdale TPC, Troon Golf Course, Grayhawk, We-Ko-Pa golf courses.
Our Fleet
Experience the difference with our carefully curated fleet of vehicles that cater to your every need. We invite you to explore our services and reserve your preferred vehicle today for a transportation experience like no other. Travel in style with Nier Transportation - where luxury meets the road. Our vehicle line up includes the late model Chevy Suburban, and the late model Ford Sprinter, and Mercedes Sprinters.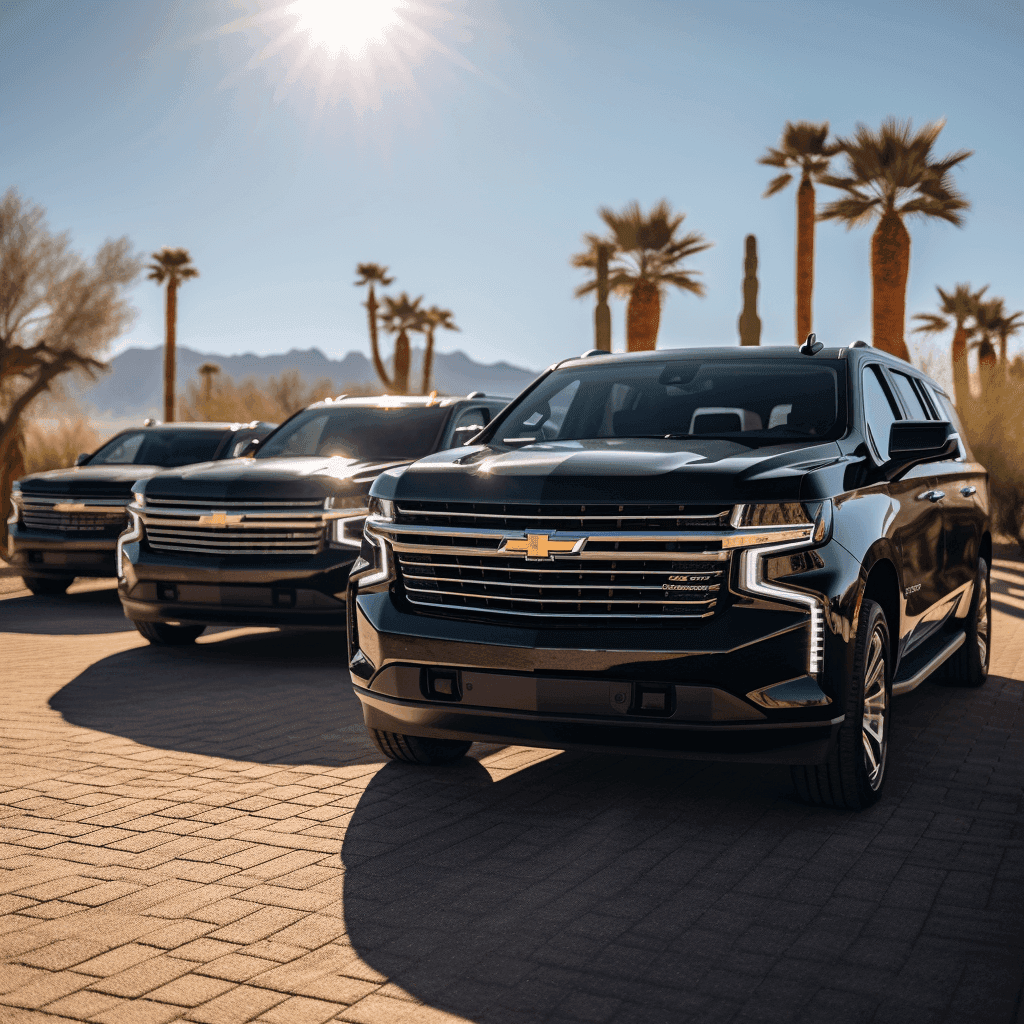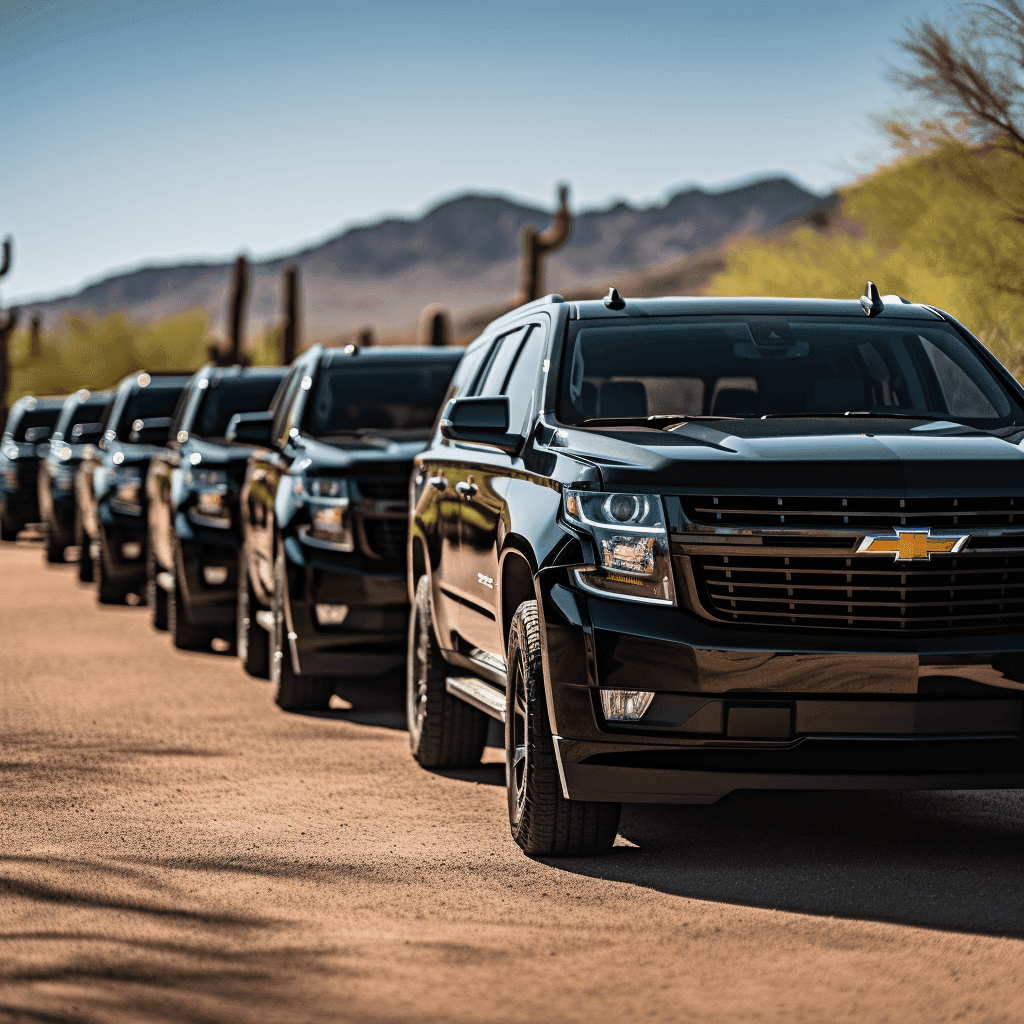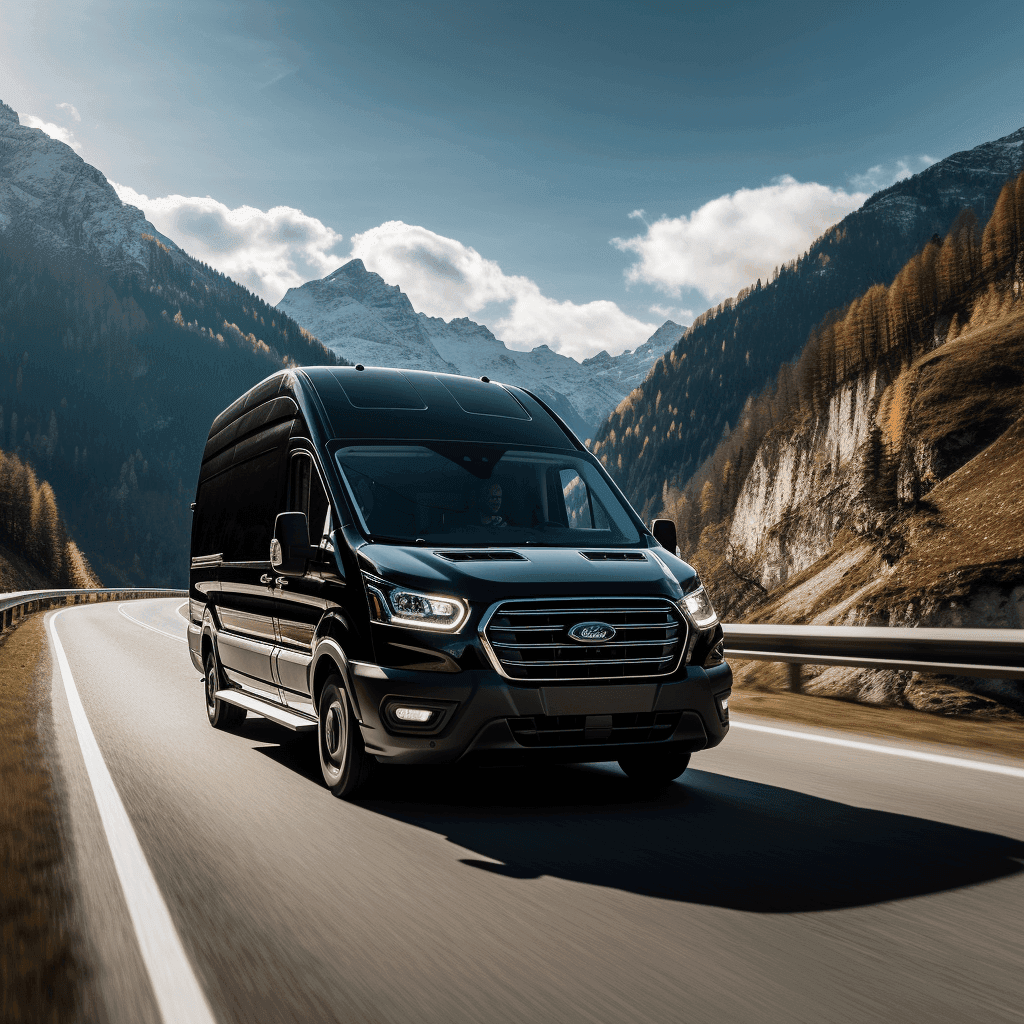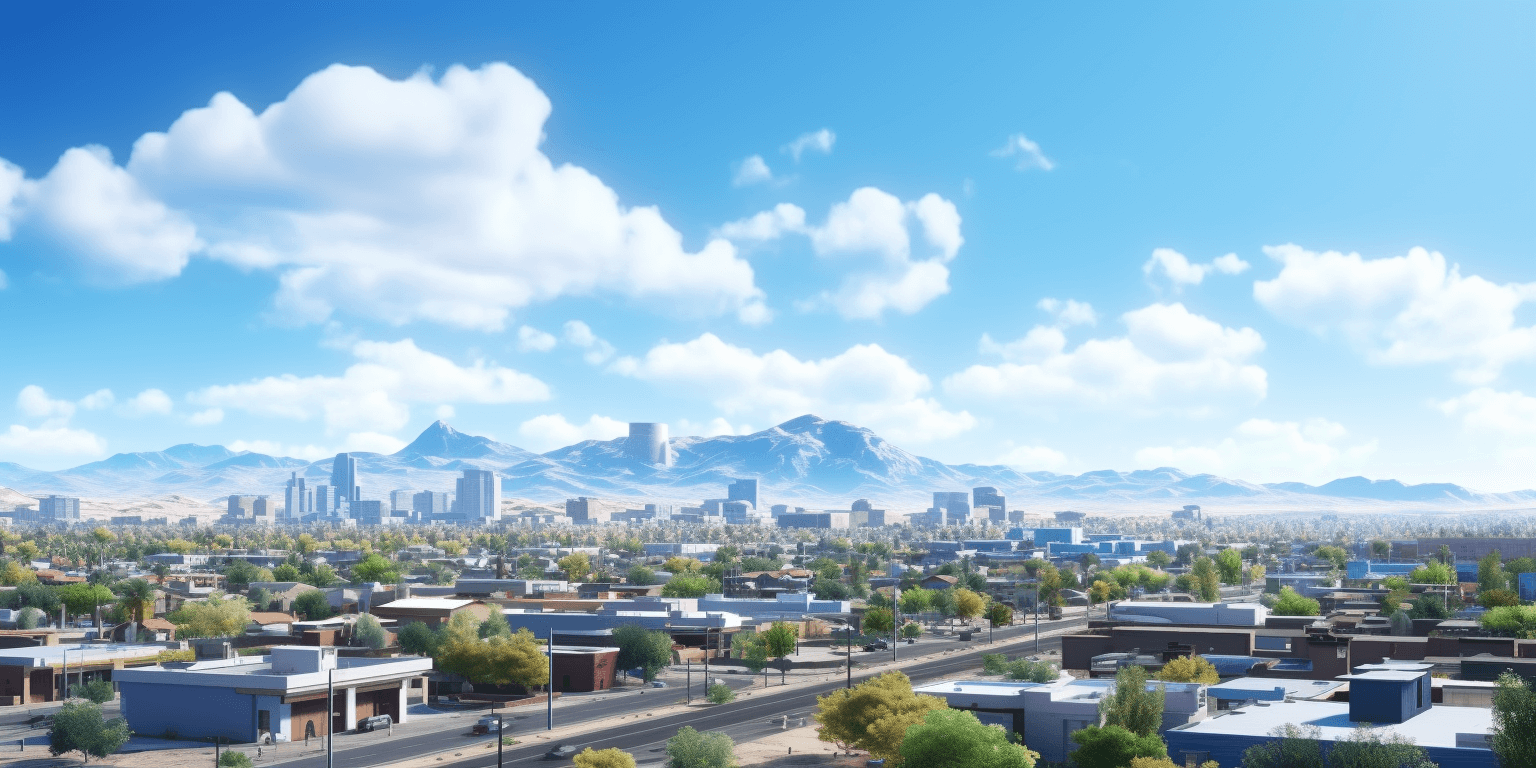 Serving the Phoenix metropolitan area
If you need to go somewhere else outside of our service area, we will take you there as well.
Scottsdale
Scottsdale is known for its vibrant arts scene, upscale shopping, and stunning desert landscapes.
Phoenix
The state's capital and largest city, offering a diverse cultural scene, desert botanical gardens, and outdoor adventures in the nearby Sonoran Desert.
Mesa
Mesa boasts a rich history, with attractions like the Mesa Arts Center and a thriving downtown area, making it a hub for arts and culture.
Tempe
Home to Arizona State University, combines a lively college atmosphere with recreational opportunities along Tempe Town Lake.
West Valley
The West Valley is made up of Avondale, Goodyear, Buckeye, Surprise, Glendale, Tolleson, and Peoria. These cities are known for its suburban lifestyle, and access to recreational opportunities.
Casa Grande
Casa Grande, home of Lucid Motors, boasts a rich history, including the iconic Casa Grande Ruins National Monument, and offers a warm and inviting atmosphere for both residents and visitors to enjoy.
Maricopa
Maricopa, located in Pinal County, is a thriving city known for its rapid growth, family-friendly atmosphere, and proximity to the natural beauty of the Sonoran Desert, making it an ideal place to reside in the heart of Arizona.
Booking Process
Your journey begins here. Book a ride with Nier Transportation with these four easy steps:
Select Your Service
Choose Your Vehicle
Pick your date and Time
Reserve Your Ride
Testimonials
Read What Our Clients Have to Say About Their Journey with Us
"Nier Transportation provided the best, outstanding quality of service for at least 20-25 family members for memorial services for my dear father. We required multiple stops, and wait times, and they were first of all affordable, on time, professional, and extremely kind. I would 1000% recommend using them for any transportation needs for personal and business purposes."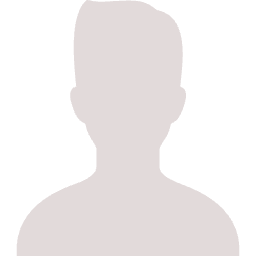 Linda R.Gilbert, AZ
"Barry provides great reliable service in comfortable luxury. I travel out 1-2 times/month and I can schedule ahead. Barry will always verify the day before in the event anything changes (which it can with my job). I feel safer having someone I know pick me up sometimes at 4a. Thank you Barry!"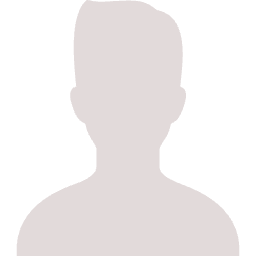 Sheryl G.Scottsdale, AZ
"I use Nier Transportation weekly for business travel and occasionally for personal trips. They are always timely, super friendly, and helpful, all at reasonable rates. I highly recommend them!"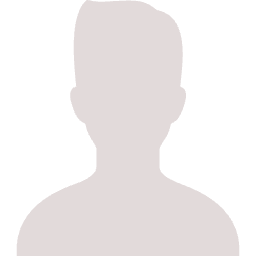 Jeff G.Sausalito, CA
"We have used this car service 4 times in the last few months. Booking a pick-up/drop-off time is very easy and seamless. Barry, the owner is very professional, friendly, and prompt as was one of his other drivers. We have flown in and out of Phoenix all 4 times with our dog and his kennel and Barry was very attentive to ensuring our dog (while in his kennel) was comfortable and safe before we left.Pricing is competitive but the service is better and good value for what you get. Cars are very roomy and spotless. Highly recommend this car service."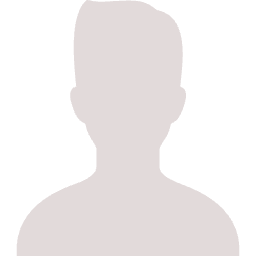 Cheryl C.Northwest Calgary, Canada
"We first rode with Barry over one year ago.We were so impressed with his level of pride, professional bearing, situational awareness, and meticulous attention to detail in all mannersrelating to our safety and satisfaction that we made the decision to use him exclusively for all our transportation needs.Nier Transportation has afforded us the luxury of worry-free rides with absolute dependability. They monitor our arrival and departure schedules in real time and adjust accordingly, with no excuses, cancellations, or surprises.Their level of service and the peace of mind it gives is priceless."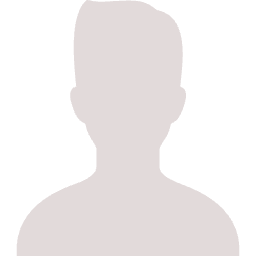 Jim & Connie A.Phoenix, AZ,
"We used Nier Transportation to start and end our European vacation. It was the BEST decision! Our driver was professional, friendly, and timely. We also felt as though we were riding in luxury, the vehicle was new, fresh, and comfortable! An extra thanks for being at the airport waiting for us when we arrived back home at 1:30 a.m.!"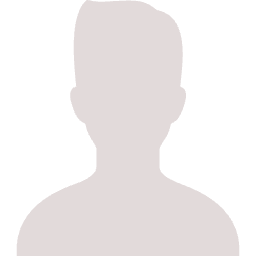 Lynn BTempe, AZ
"Have used this service multiple times. The drivers are great. Always very professional and prompt. You can tell they care about safety and a great customer experience, would definitely recommend it."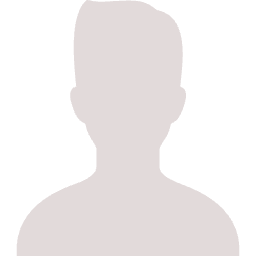 Illeana L.Mesa, AZ
"I just started utilizing Nier Transportation a couple of months ago and have never used a driving service before. I was surprised to see how easy it was to schedule and use as I wasn't sure how it would work in relation to price timeliness, and reliability. I travel almost weekly and Barry, the owner made it very simple by asking for my flight itinerary, and pick-up times. I have used his service a few times so far and have had numerous changes to my plans and he has come through every time. He even made a special trip to pick up a backpack for my daughter when I was in Hawaii so when we returned, we wouldn't have to make a special trip. Vehicles are nice and clean, and Barry is a good man. His pricing is competitive and you get great value with all the things I stated above. Highly Recommended"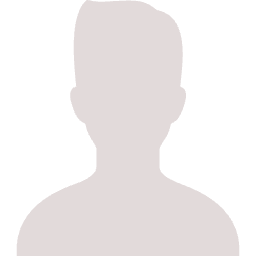 Adam B.Phoenix, AZ
FAQ's
Commonly asked questions and answers. If you do not see your question here, feel free to call us anytime to ask, and we will gladly give you a satisfactory answer.
What types of vehicles do you offer for your black car services?
We provide a fleet of premium vehicles, including luxury sedans, SUVs, and executive vans, all designed for your comfort and style.
How do I book a black car service with your company?
Booking is easy! You can make a reservation through our website, mobile app, or by calling our customer service team.
Is your service available 24/7?
Yes, we operate 24/7, 365 days a year to meet your transportation needs, including holidays and late-night pickups.
Are your drivers professional and experienced?
Absolutely. Our drivers are highly trained, licensed, and have years of experience in providing safe and reliable transportation.
Can I request a specific driver for my ride?
While we can't guarantee a specific driver, we can note your preferences, and we always strive to provide consistent and exceptional service.
Our Blog
Explore our blog for the latest updates, travel tips, and industry insights to enhance your black car service experience.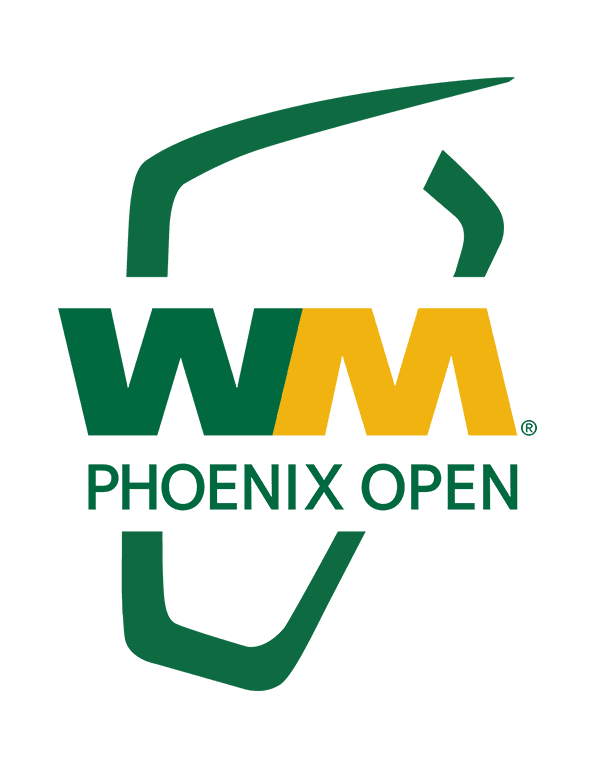 Ultimate Guide to the Waste Management Open
The 2024 WM Phoenix Open at TPC Scottsdale, sponsored by Waste Management, is highlighted for its 89-year legacy, PGA Tour recognition, and a unique blend of golf, community engagement, and sustainability. The article covers the tournament's rich history, fan experience, environmental initiatives, transportation tips, and off-course activities, showcasing its significance beyond traditional golf events.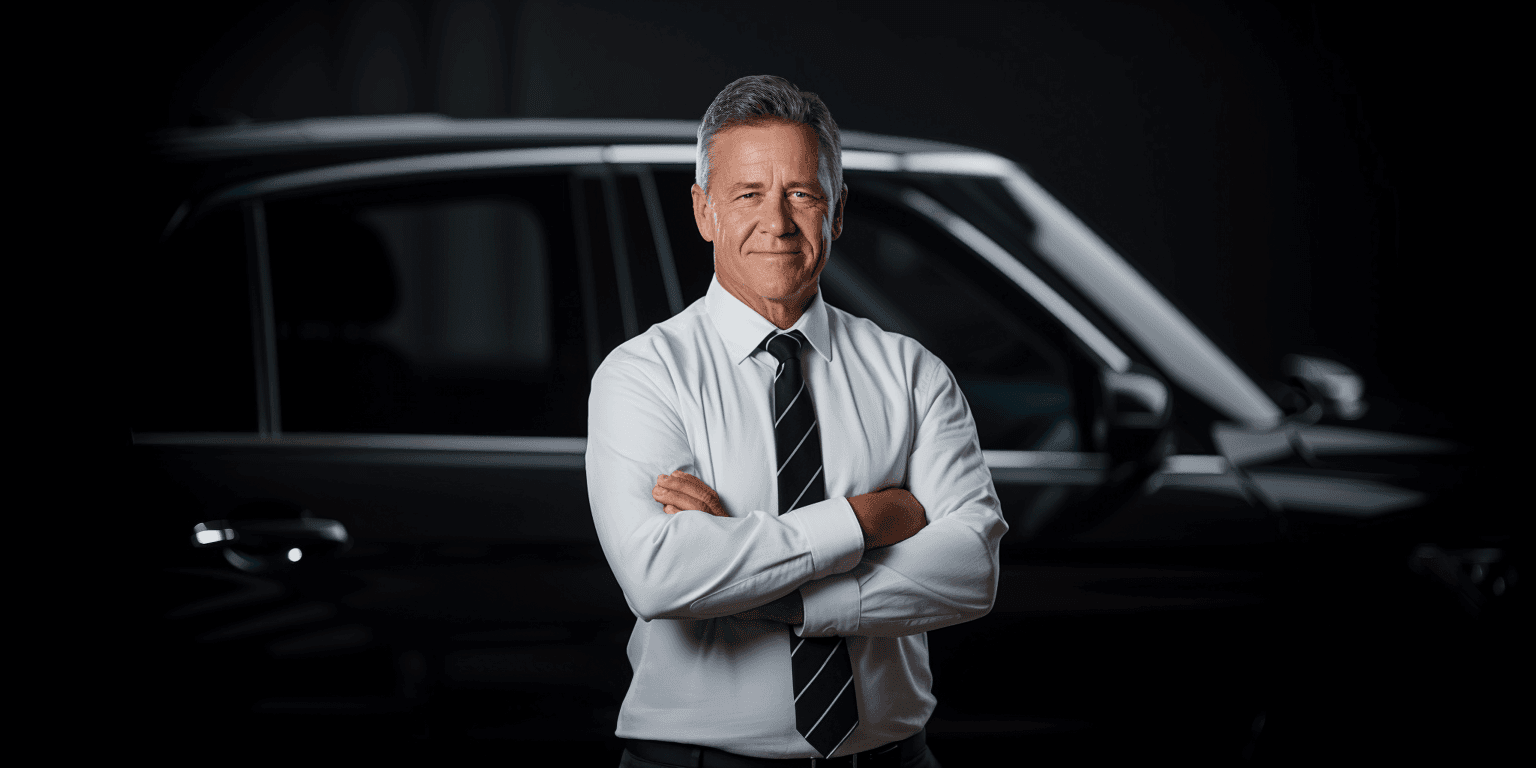 The Advantages of Personal Transportation Services
This article explores the advantages of personal transportation services over ride-sharing giants like Uber and Lyft. It covers cost efficiency, personalized service, safety, reliability, convenience, and environmental impact. Readers are encouraged to consider Nier Transportation Services for a more reliable, sustainable, and enjoyable transportation experience.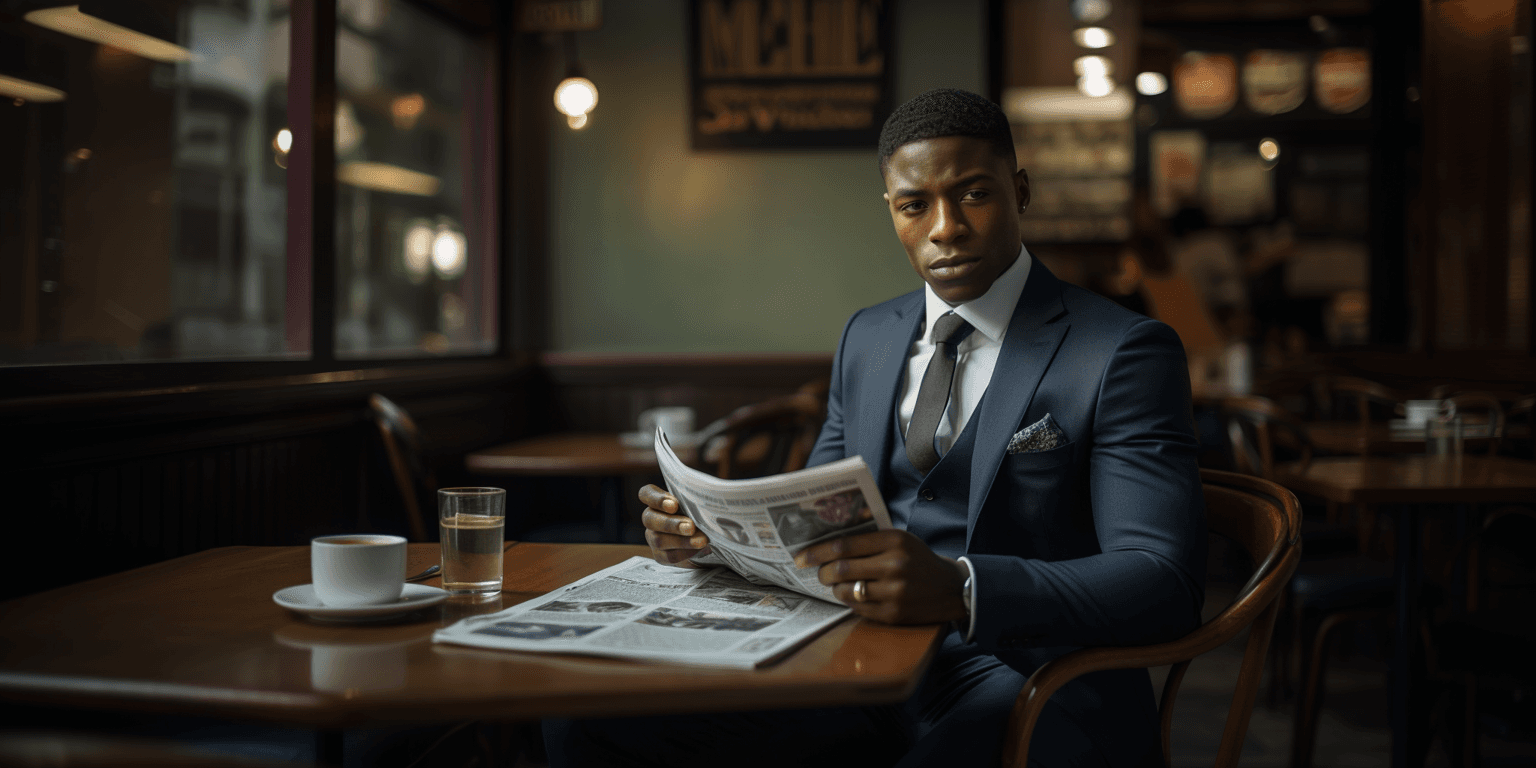 How to Find the Perfect Luxury Car Service Near You
Are you in search of a top-notch luxury car service near you? Whether you're planning a special event, need reliable transportation to the airport, or simply want to experience the comfort and elegance of a luxury vehicle, finding the right service can make all the difference. In this article, we will explore some key tips and strategies for locating the ideal luxury car service in your area, with a particular focus on the Scottsdale and Phoenix regions.
Contact Us
Reach out to us anytime. Our dedicated team is ready to assist you with bookings, inquiries, and personalized travel solutions. We're just a message or call away.
Let's talk
hello@niertransportation.com
Nier




Transportation:
Ready to elevate your travel experience? Choose Nier Transportation for exceptional black car services. Book now to enjoy the ultimate in luxury, comfort, and convenience.